Leak phpBB - Milk v2 Styles / Templates.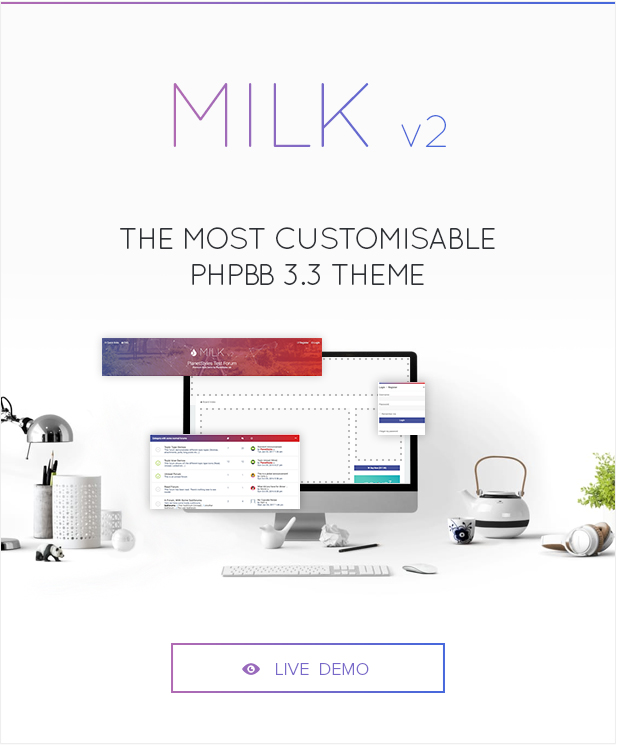 ---
Sup. Long Time? well.. at least i can post some leaks right now. Anyway, This is
Milk v2
. My favorite Themes for
phpBB
Tho.
Of Course, this shit is Paid Themes. Well, You can Download it for Free..
Code:
Supported Version: phpBB 3.1 - phpBB 3.2
Demo?, Click the Images for Demo & Details. - ThemeForest.
If you want, Support the Developer by Purchasing Milk v2.
---