[Code] SMTP authentication through unsecured channel ( Port 25 )
I've decided to share one of my previous experimental projects. With this code, you'll be able to perform an SMTP authentication through an unsecured (NO_SECURITY) channel on Port 25. This is pretty simple and needs alot of improvements of course. This was made for educational purposes only, so don't expect it to be perfect. You can expand this project by adding an SSL/STARTTLS client authenticator, which shouldn't be a hard task at all. 
This code only uses the "AUTH LOGIN"  authentication method. There are several other ones.
You might need to understand the communication between the SMTP Server and the Client. 
Read through the official RFCs: 
You can simluate the communication by using PuttY.
Screenshot: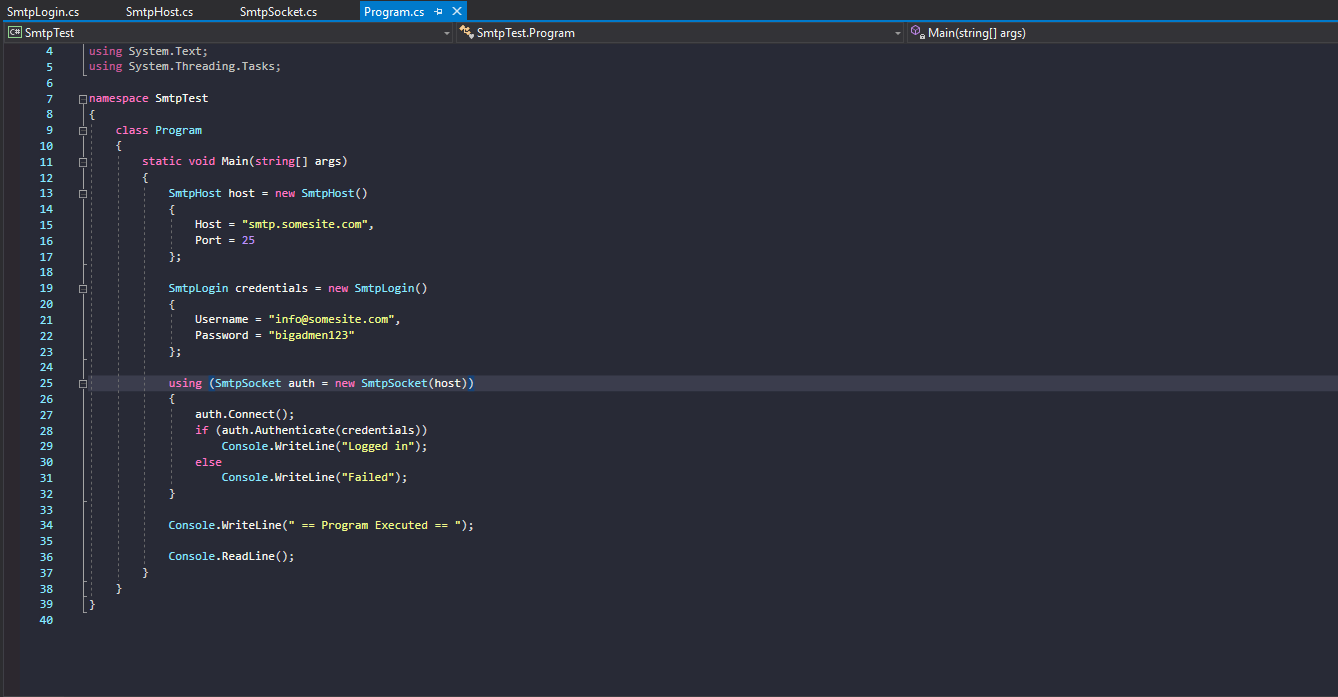 Download Link: 
Have Fun